Event Date:
Start at 9:00 AM
January 26, 2022 - January 27, 2022
E-Mail
cleanfuels@centralina.org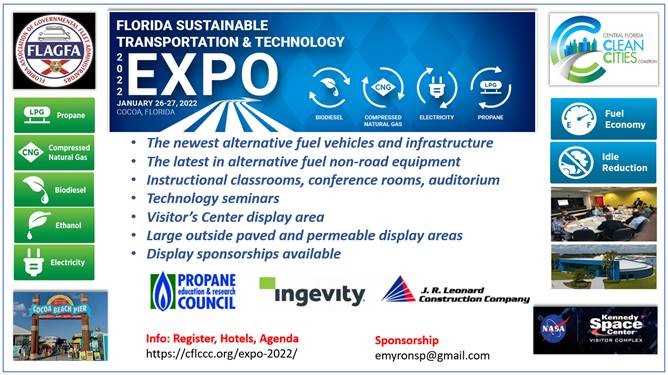 Come join the Central Florida Clean Cities Coalition for the Florida Sustainable Transportation & Technology Expo 2022. This two day event will be held January 26-27 in Cocoa, Florida and cover some of the hottest topics in transportation right now.
At this event, discussions will include covering the newester alternative fuel vehicles and infrastructure; the latest in latest alternative fuel non-road equipment; instructional classrooms, conference rooms and auditorium; technology seminars; visitor's center display area; display sponsorships and more. Visit the links before for more information. Don't miss out on these hot topics coming soon!