In an article by WFAE on climate news, WFAE explored the City of Charlotte's road to zero emissions via the priorities laid out in their
Strategic Energy Action Pla
n
(SEAP). As a part of the SEAP, the city plans to double the number of electric vehicles in its fleet by next summer to stay on track. These new vehicles will include 45 passenger and light-duty vehicles, 5 more electric buses at the Charlotte Douglas International Airport and 18 electric buses for Charlotte Area Transportation System (CATS).
While the new 45 vehicles will join the current 43 EVs, the total of 88 will just equal 2% of the entire fleet of 4,295 vehicles.
Issues in obtaining new vehicles include budget and timing. There's a backlog on available EVs on the market, so obtaining them takes much longer and can be more expensive if the vehicles are even available at all (due to a chip shortage among the automobile industry worldwide).
To read more about Charlotte's efforts or to contact them for information, find the whole article
here
.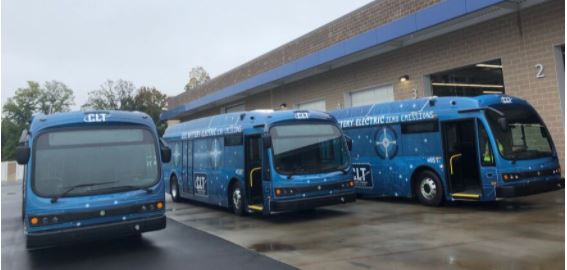 Read More